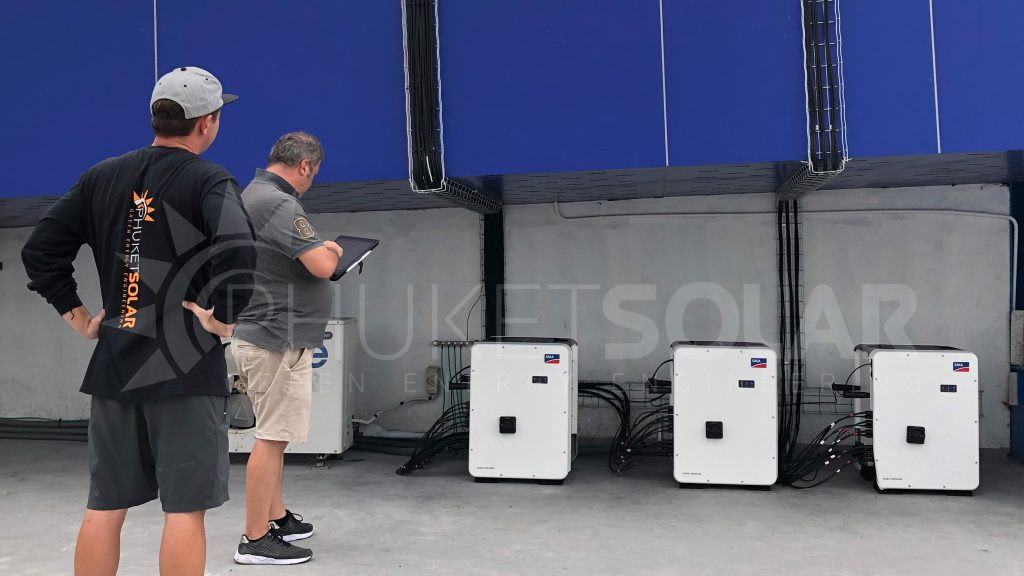 O & M
Phuket Solar works closely with each client to ensure that the system operates consistently and reliably. It is important to understand that a system that is expected to operate for many years needs fast and professional support.
A crucial feature of our PV systems is the ability to being remotely monitored, tracking its performance and setting up warning notifications in the event of malfunction.
Phuket Solar offers service agreements from full service contracts to individual services, such as maintenance engineering and preventive check-ups. Together with our customers we compile comprehensive operations and maintenance plans, ensuring solar PV systems operates at highest possible level of performance.
Harvest the SUN for your energy needs