Tomorrow's energy today!
Phuket Solar is at the forefront of the most innovative and cutting-edge renewable and solar energy technology. 
Our team of industry experts analyse, design and deliver the best possible turnkey renewable systems that meet the highest standard of quality, safety and performance. Utilising trusted technology from industry partners, we are committed to bringing the best value in renewables to all of our clients, ***Nationwide***.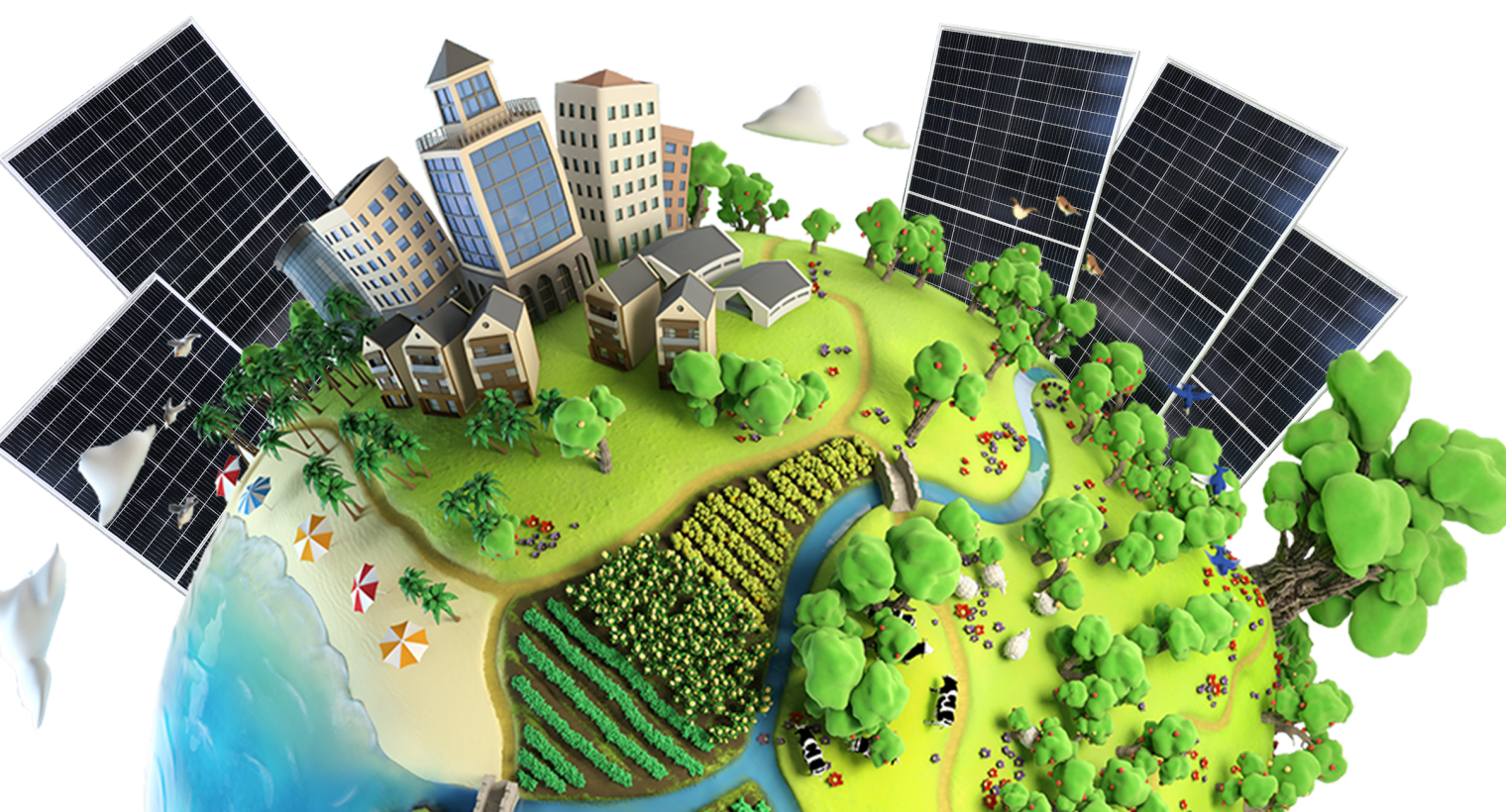 Empowering Future




with Solar Energy
Services
Our mission is to provide complete solar solutions that always outperform customer expectations. As well as pushing Phuket towards a more sustainable future fully embracing the era of electrtification.
About Company
Phuket Solar is a full-service renewable energy company, providing customized design, sales, and installation of state of the art solar photovoltaic systems.
Phuket Solar was founded in early 2014 by CEO / Engineer Rosario Antonio Sanna following his widespread success in Southern Italy, between 2007 – 2012, of solar utility scale installations, totaling 28 MegaWatts; where Mr. Sanna directly coordinated all operations and gained his exemplary reputation within the sector. The same knowledge and experience is now the core of Phuket Solar and together with our innovative vision, our technical partnerships and our flexible ability to carry out all sorts of tasks, led us to become Phuket's first photovoltaic system EPC contractor. Our mission is to provide complete solar solutions that always outperform customer expectations.
Why Choose Us
Phuket Solar Co., Ltd. selects quality components from the world top materials suppliers. Our company combination of product quality, business reliability, and commitment to sustainability makes us the ideal brand for your solar investment.

With our company on your side, you can transform your property into the efficient, money-saving masterpiece it was always meant to be.
Our solar consultants take the time to meet with each customer and answer a range of questions, from installation, to potential solar energy savings.

Phuket Solar Tier 1 panel suppliers delivers unmatched reliability and higher efficiency than other conventional solar modules.
Since e few months now we use a solar system in our new villa in Rawai. And we are very happy with it.

The system is designed and installed by Phuket Solar. The state of the art system has a reliable hybrid inverter that give us an absolute steady voltage for all our equipment. In our old house we used to work with a small inverter for only the computers and television. The strong fluctuations in the PEA voltage however caused several problems for example with our fully automatic washing machine. Those problems are history now.

Because of the hybrid system we can see the current fluctuations of the PEA three fase electricity. The difference between the fases is sometimes more than 60 volt !!! But with the inverter all equipment just functions normally.

The complete system is sufficient for the pool equipment, five airconditioners, a fully equipped western kitchen, all other appliances in a modern household and an electric motorbike. Also the batteries are good to help us through most of the nights without using PEA electricity.

All in all, good quality, service and after service and as a bonus we received several aerial pictures of our villa and the solar panels on our roof.
To Whom it May Concern,

Please accept this letter as my reccommendation of the solar EPC contractor company , Phuket Solar Co., Ltd.

I have had the opportunity to work with Rosario Antonio Sanna and his company for the new Eco-resort named 

" Stay Wellbeing & Lifestyle Resort " located in Rawai municipality of Phuket.

Phuket Solar demonstrated a professional and ethical caliber for design and installation of the solar photovoltaic system of 382 kWp at our facilities.

The company team showed their flexibility in their willingness to collaborate as team players with me as a project manager ad owner representative.

Phuket Solar Co., Ltd. is truly a firm that I would want to work with in the future.

Samuel Gandossi

Project Manager & Owner Representative

STAY Wellbeing & Lifestyle Resort Phuket
To Whom it May Concern,

Please accept this letter as my reccommendation of the solar EPC contractor company , Phuket Solar Co., Ltd.

I have had the opportunity to work with Rosario Antonio Sanna and his company at " Blue Tree Phuket "  a mixed-use leisure and entertainment destination located in Cherngtalay , Phuket.

Phuket Solar demonstrated a high level of professionalism throughout the design and installation of 185 kWp solar photovoltaic system at Blue tree.

The work carried out by the company was of a high standard and we especially appreciate their responsiveness ad flexibility in accommodating the requirements of our business and customers.

I wold be happy to work with Phuket Solar Co., Ltd., again in the future.

Claudine Nagiah

Sustainability Director

Blue Tree Phuket
To Whom it May Concern,

I am delighted to write this letter of recommendation for Phuket Solar Co., Ltd.

As a school, new not only teach our students to be responsible individuals who are aware of and care for the environment but as an institution, we are committed to doing our part to take real action 

And to lead the way in showing others that sustainability can become a reality.

Using solar to power our school has been a target for many years and when we met the Phuket Solar team, we felt that they had the experience and know-how to help us realise this gol.

We have collaborated with Phuket Solar Co., Ltd. Over the past 3 years , working on the development and installation of a 550 kWp photovoltaic solar project.

The cost and durability of the system was very important to us and Phuket Solar helped us to source the best materials at good prices.

Phuket Solar designed an intelligent solar carpark installation which not only generates green energy but also provides shade for vehicles and the remainder of the panels have been installed on the rooftop of our main school building.

The system has been operational for over one year so far, an average of 80% of our school s energy consumption is generated by solar energy which helps avoid approximately 410,000 kgs of carbon Dioxide emissions per year.

Im very pleased with the long-term partnership we have built with Phuket Solar Co., Ltd. and I strongly recommend them for any relevant work and projects you may be considering doing with them.

Jason Edouard

School Founder and CEO

Headstart International School Phuket
Let's Make the Planet Cleaner