Phuket Solar Co., Ltd. is dedicated to providing top-notch photovoltaic system installations that stand the test of time. We proudly present our 2-Year Installation Limited Warranty, assuring our esteemed customers that all installation work conducted by Phuket Solar Co., Ltd. will be free from any workmanship defects for a period of two years from the date of installation completion. To enhance your confidence in our services, we have bolstered this warranty with comprehensive insurance coverage. This insurance protection guarantees that, in the rare event of unexpected issues stemming from the installation process, you will be covered financially. At Phuket Solar Co., Ltd., we hold ourselves accountable for delivering excellence and ensuring your satisfaction. Our dual commitment to quality and customer care is encapsulated in this combined 2-Year Installation Limited Warranty and Insurance, reflecting our unwavering dedication to providing reliable and sustainable energy solutions
Each system is meticulously designed based on the required specifications, local regulations, existing building layout and existing electrical system. Our skillful electric engineers are able to overcome any challenging situation. Furthermore we put a touch of European standards into it in order to guarantee the highest level of performance and safety.
With every commissioning we provide a full technical report of the system which includes among other details the BOQ, the estimated system performance and power output and the installation drawings in relation to irradiation exposure.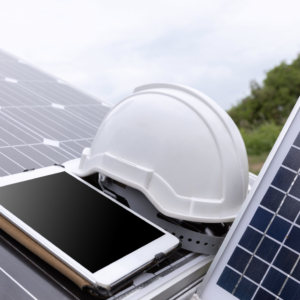 Phuket Solar selects and uses only the leading materials available in the market. All products used are checked and evaluated to the highest possible standards and over extended periods of time. Reliability is a key factor when it comes to long term investments, hence our willingness to only use our selection of tested products.
When it comes to solar modules, whether the system is designed with mono or multi crystalline panels, the choice sits within the worldwide recognized tier 1 manufacturers' list.
Similarly for the inverter machines we really only use a hand-full of brands based on the experience of all our installations, either with or without the use of batteries.
Solar PV Plant Construction
The process of installing and integrating a photovoltaic system demands experience, skill and professionalism. In accordance with the property owner, we strive to find the best solution for both technical and aesthetic aspects. Safety is one of our priorities, our installations feature independent ground connections throughout every single component. Our background pushes us to follow the very strict European regulations also if they are not technically required by local regulations.
Our installers are periodically attending to training courses.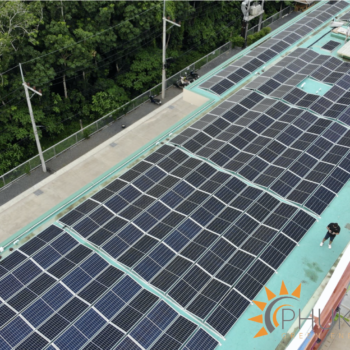 Operations and Maintenance
Phuket Solar works closely with each client to ensure that the system operates consistently and reliably. It is important to understand that a system that is expected to operate for many years needs fast and professional support.
A crucial feature of our PV systems is the ability to being remotely monitored, tracking its performance and setting up warning notifications in the event of malfunction.
Phuket Solar offers service agreements from full service contracts to individual services, such as maintenance engineering and preventive check-ups. Together with our customers we compile comprehensive operations and maintenance plans, ensuring solar PV systems operates at highest possible level of performance.